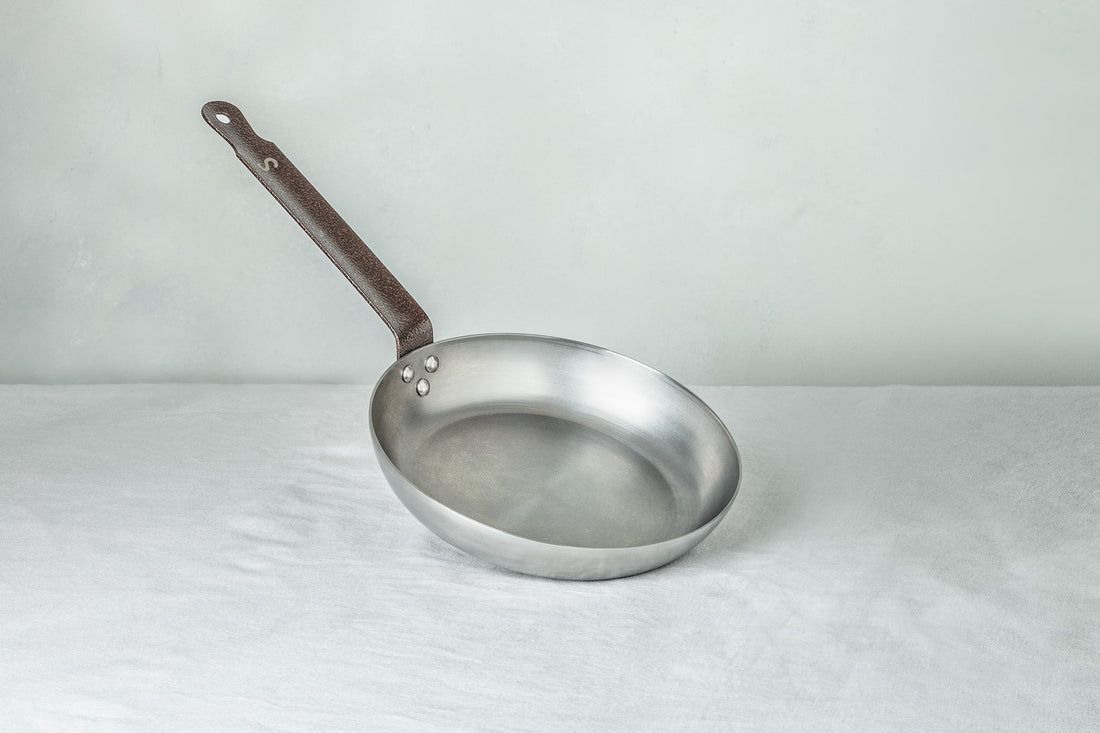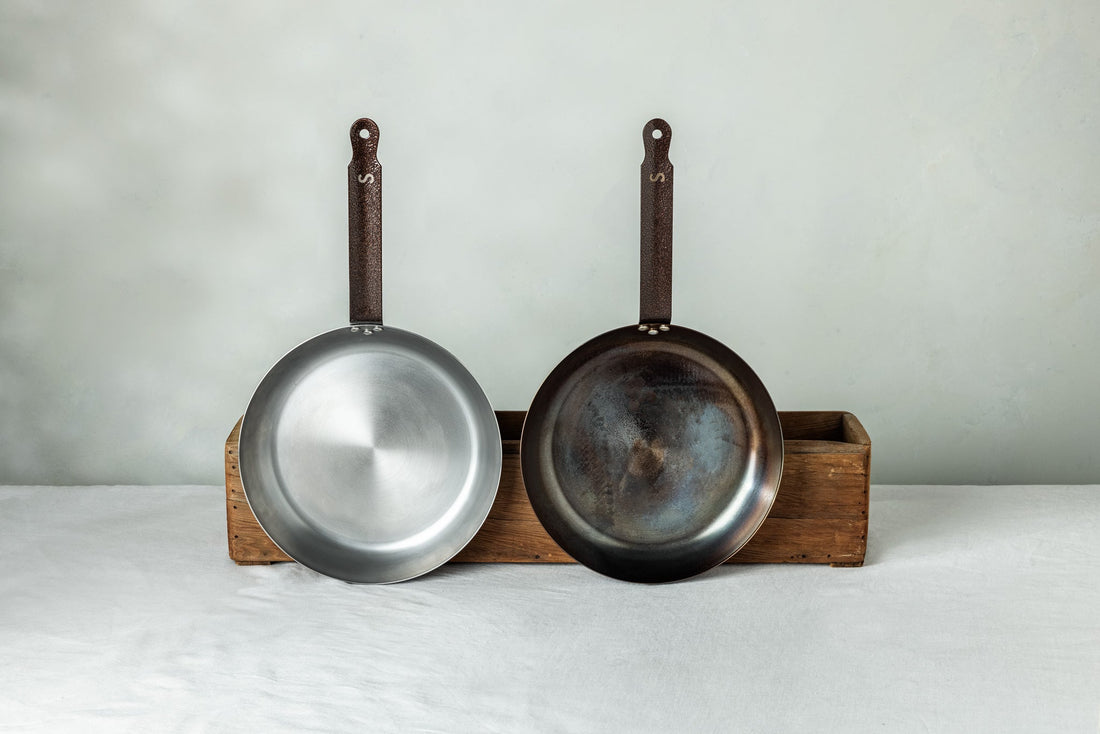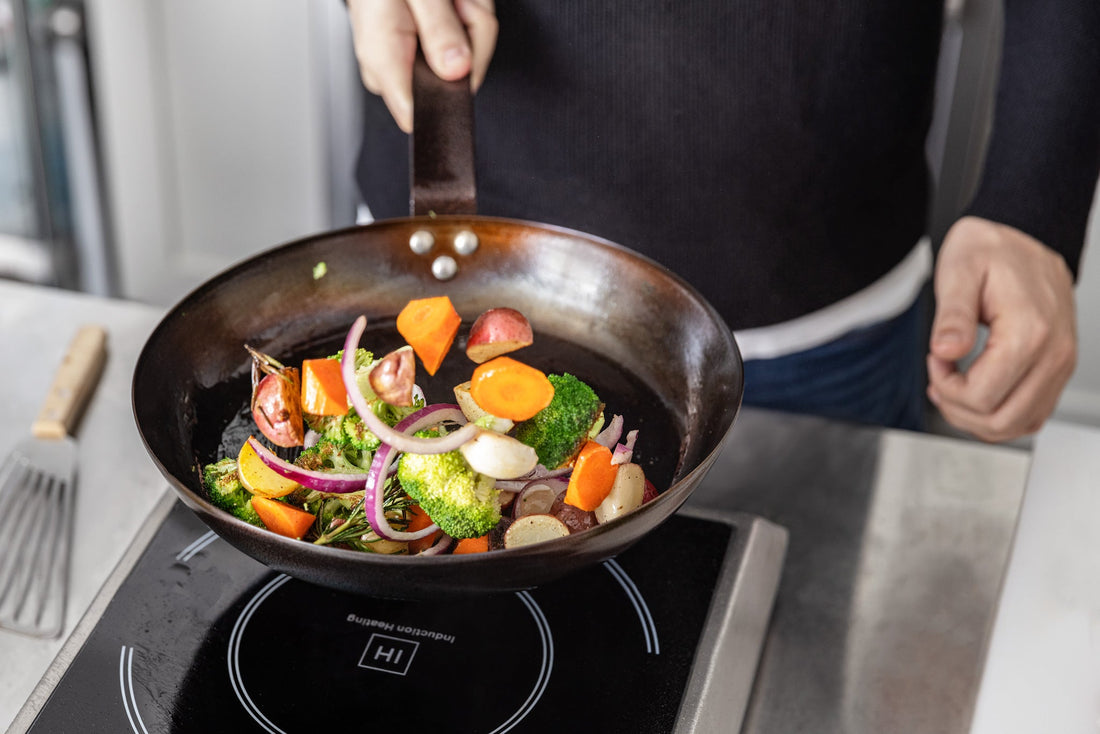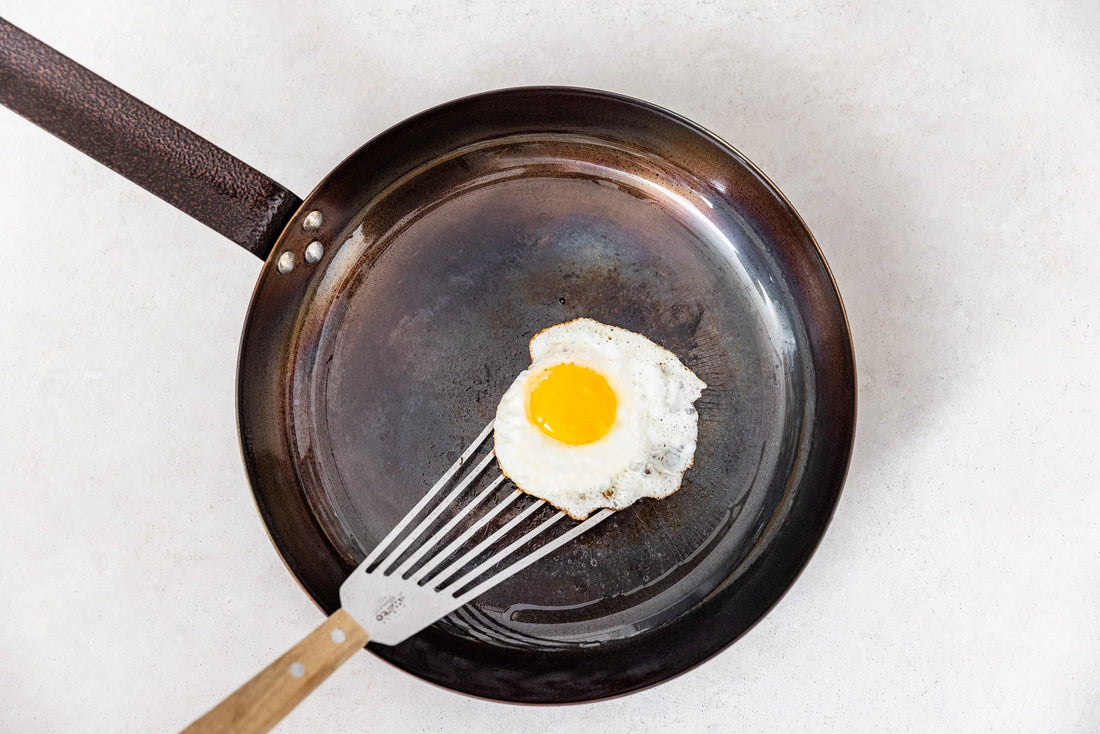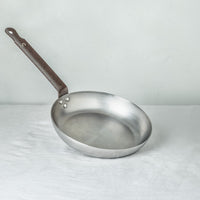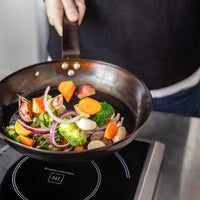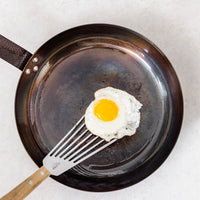 Free - 8.5" Carbon Steel Skillet
In stock and ready to ship in 1-2 business days. 
Carbon steel skillets seamlessly blend the best features of cast iron and stainless steel. These skillets develop a slick non-stick coating (and a darker color) as you cook with them and when properly seasoned, while also allowing you to retain heat and achieve a perfect sear.
Our carbon steel skillets are also lightweight, highly durable, and compatible with all stovetops. The 8.5" Carbon Steel Skillet is our smallest option.
Free Shipping
Free Returns
Risk-free 30 day trial
Why you'll love it
Easy to Clean
The slick non-stick surface on our carbon steel skillets make these pans easy to clean. Just rinse your pan in warm water and use a towel or non-scratch pad to remove any left-over food bits. Just be sure to dry your pan thoroughly after cleaning to avoid staining.
A Skillet That Does Everything
Carbon steel skillets are highly versatile and the perfect tool for cooking a wide range of dishes, which is why they have been a staple of restaurant kitchens for years. Use them to sear meats and sauté vegetables, and also to cook eggs or other items that you typically cook on your non-stick pan.
Easy-to-grip Handles
We designed our handles with a concave textured grip so that the pan doesn't slide around in your hands while tossing and maneuvering around the stove top. We also ensured that the handle is easy to grip, allowing the pan to stay balanced in your hands with weight evenly distributed.
Made in Italy
We worked closely with our same partners in Italy to create our Carbon Steel Skillets. From the textured handles to the rounded edges, these pans are perfect for various cooking tasks, including searing proteins and cooking eggs, and they can handle high-heat cooking.
About Our Partner
Our cookware partner is a third generation family business that has been manufacturing steel products in Italy since the early 1900's. We worked with them closely to design products that blend their traditional craftsmanship with a modern twist. We are constantly speaking with them, brainstorming and testing new products. If you have any ideas or products you'd like to see, shoot us an email at hi@sardelkitchen.com. We'd love to hear from you!
Frequently Asked Questions
Yes, we offer free shipping on all orders over $50. We also offer a 30 day trial on all of our cookware, including all of the carbon steel skillets.
Yes, once you your new skillet arrives you'll want to season it. The process is simple and you'll just need a few drops of oil. We include a care guide in all orders. Learn More
To clean your carbon steel skillet, just rinse in warm water and use a towel or non-scratch pad to remove any left-over food bits. For harder to clean spots, add a small amount of water to your pan and bring it up to a boil. Then, use a flat-bottomed spatula to scrape off any stuck on food. Just be sure to dry your pan thoroughly after cleaning. Do not put them in the dishwasher. We provide a care guide in all orders. Learn more